BALI SNORKELING
BALI SNORKELING IS TO ENJOY THE AMAZING MANY DIFFERENT TYPE OF SNORKELING POINT AROUND OF BALI AND THE PENINSULA
While Bali's coast is best known for its incredible surf beaches, it also has reputation as a unique and varied dive destination. But, if you're not keen on slugging a tank on your back and learning to SCUBA, Bali's underwater world has plenty to offer those who prefer the less technical sport of snorkeling, from beginners to the keenest enthusiasts.
Bali (and in fact all of Indonesia) is considered by scientists to be part of the 'coral triangle'. This means that they are part of the most bio diverse hotspot for marine life in the world.
Still, if you've been to Bali, you'll know that in some places, the water can be rough, murky and definitely no fun for snorkeling!
So if you're dreaming of exploring Bali's coral reefs on your next vacation, you'll need to know exactly where to head first.
Explore our list of Bali's 5 best snorkeling spots and you'll discover pristine reefs in crystal clear water, WWII shipwrecks, baby sharks and giant mantas, and even the largest man-made coral reef in the world!
Slap on a snorkel, stick on some fins and dive right in, Bali's underwater world has so much more to offer than you think!
TULAMBEN SNORKELING
Tulamben is probably the most famous destination among divers in Bali, being home to the American warship wreck, the USAT Liberty that torpedoed during WWII while traversing the Lombok Strait. [MORE INFO]
Tulamben Photo Gallery:

Tulaamben Package Price:
PRICE SNORKELING TULAMBEN

PAX

2

3

4

5

6

7

PRICE
59
41
32
27
23
20
————————————————–
AMED SNORKELING
This tranquil black sand bay near the quiet resort town of Amed is home to a wonderfully rich reef brimming with soft and hard corals and a variety of fish.
[MORE INFO]
Amed Photo Gallery:

Amed Package price:
PRICE SNORKELING AMED

PAX

2

3

4

5

6

7

PRICE
59
41
32
27
23
20
————————————————–
PADANGBAI (Blue Lagoon) SNORKELING
Apart from Tulamben, Padangbai on the mid-east coast, is the other main centre for diving and snorkeling in Bali. Popular because of its proximity to the world-class sites at Nusa Penida, there are also very good snorkeling opportunities closer to Padangbai itself.[MORE INFO]
Padangbai/Blue Lagoon Photo Gallery: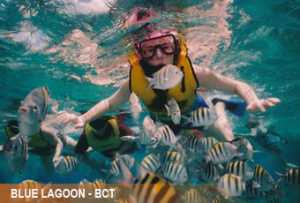 Padangbai Package Price:
PRICE SNORKELING PADANGBAI

PAX

2

3

4

5

6

7

PRICE
49
37
32
28
26
24
————————————————–
LOVINA SNORKELING
In the north of Bali we have attraction not only Dolphin watching in the early morning but snorkeling is amazing too. [MORE INFO]
Lovina Photo Gallery:

Lovina Package Price:
PRICE SNORKELING LOVINA

PAX

2

3

4

5

6

7

PRICE
58
45
39
36
33
32
————————————————-
MENJANGAN SNORKELING
Considered the most pristine dive destination in Bali, Menjangan is located off the coast of the beautiful Bali Barat National Park. [MORE INFO]
Menjangan Photo Gallery:

Menjangan Package Price:
PRICE SNORKELING MENJANGAN

PAX

2

3

4

5

6

7

PRICE
102
77
64
57
52
48