NUSA LEMBONGAN AND NUSA PENIDA TWO DAY TOUR
Nusa Lembongan and Nusa Penida Two Day Tour is combination tour package to explore 2 different small and beautiful island that connecting by boat from Bali.
Both islands have different type nature and facilities, in fact Lembongan already since long time to be a favorite spot for snorkeling and diving activity. Numbers activity in a day here are Snorkeling, Mangrove tour, Tour island by mini truck roofed (local transport) to see Devil Tears Beach, Dream beach, Yellow Bridge, Yellow Bridge is a suspension Bridge to connecting Nusa Lembongan and Nusa Ceningan island. But now Nusa Penida to become more popular to visit due to the amazing tour island to see Angel Billabong, Broken Beach, Kelingking Beach, Crystal Bay Beach.
Itinerary:
Day 1
– 8:00AM Pick up from your hotel  (area: Kuta, Seminyak, Sanur, Canggu, Tuban, Nusa Dua, Legian)
– 7:30AM Pick up from your hotel (area: Ubud)
– 9:15AM Depart from Sanur beach port by fast boat to Nusa Lembongan
– 9:45AM Arrive at Nusa Lembongan
– Our staff in Nusa Lembongan will pick up at the port in Nusa Lembongan, he will bring a sign with your name printed on the paper.
– Consider with low and high tide the program can be vary could be start by snorkeling or tour island
– Snorkeling will be starting to fit the equipment, with the boat captain will explore the mangrove point, after snorkeling done will continue for mangrove tour.
– Break time for Lunch, lunch is not include, the driver will brink you to some restaurant for lunch.
– The trip continue to explore the island to visit some beach: Devil tears beach, Dream beach, Yellow bridge.
– 3:30PM All activity done in Nusa Lembongan, leave Nusa Lembongan to Nusa Penida by boat
– 4:00PM Arrive at Nusa Penida and our staff/driver will pick up you at the port and transfer to hotel and check in.
Day 2
– o8:00AM breakfast at the hotel
– 09:00AM pick up at the hotel and the tour island is beginning to visit Angel's Billabong Beach, Broken Beach, Kelingking Beach and Crystal Bay beach here you can swim or just relax
– 04:00PM Tour finish in Nusa Penida and should be ready at the port and check in ticket
– 04:30PM Departure to Sanur beach/Bali
– 05:20PM Arrive at Sanur beach and our driver will pick up you at the port and transfer to the Hotel.
INCLUDE:
– Pick up and drop of from hotel to port and to hotel.
– Return Boat Ticket
– Snorkeling activity and equipment's
– Mangrove tour
– Island tour: Devil tear, Dream beach and Yellow bridge by mini truck roofed (local transport)
– Private transport (Van) in Nusa Penida visit: Angell's Billabong Beach, Broken Beach, Kelingking Beach, Crystal Bay beach
– English speaking driver
– Room
– Breakfast
– Mineral water
– All entry ticket
PRICE:
– FOR 2 PAX USD 127 per person
– FOR 3 PAX USD 110 per person
– FOR 4 PAX USD 95 per person
– FOR 5 PAX USD 91 per person
– FOR 6 PAX USD 85 per person
PAYMENT
2 Options way of payment:
– By Cash: Pay in cash to driver at the end of trip
– By Card: Invoice of Paypal will send via Email and there is surcharge 4.5% transaction fee by paypal
CANCELLATION POLICY STANDARD ROOM
If cancel made in 48 hours will collect 50% from total payment
WITH HONESTLY I SHOULD TELING YOU ABOUT THIS TRIP:
Only Van with maximum 5 person passenger operate, street is narrow, part of street is damage and bumpy, remember this is a tour island and adventure.
High season may traffic will be slow.
The trip to Nusa Penida is new trip, our government is not ready to accommodate all public facilities yet, small restaurant available, the public facilities is not complete like toilet but if your would go to toilet stop at the restaurant
We are Bali Custom Tour is only helping you to organize your holiday and focusing to our service.
Most visitor said "it worth"
GALLERY: Nusa Lembongan

GALLERY: Nusa Penida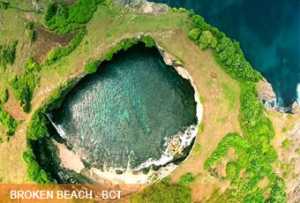 HOTEL: