NUSA PENIDA TRIP
Nusa Penida Trip is a day trip where you can explore the most hunting by traveler and one of the spot KELINGKING BEACH to be number 19 from 25 the best beach in the world by Tripadvisor.
Bali Custom Trip is very exiting to handling thousands client from over the word that booking with us for Nusa Penida Tour since it open the access to each spot in 2016.
Here's several reason why you book with us:
Best price value
Comfortable and private transport
Our driver is speaking English, remember Nusa Penida trip is new product mean not all driver speaking English.
Our Fast boat is authorized company, commitment to the standard rules of sea transporting.
The Fast boat have a private port in Nusa Penida, others will stop at public harbor with a limited service
Our service is all out.
We have 2 options trip you have to chose :
WEST COAST LINE TRIP
Most selected by the traveler is west side coast tour, more tourist some time traffic.
West coast line spot are:
Angel's Billabong
Broken Beach
Kelingking Beach
Crystal Bai Beach
EAST COAST LINE TRIP
East side is like a hidden gem where traveler do not know much about this side otherwise all is amazing spot, no traffic jam in this area.
East coast line spot are:
Molonteng Hill
Tree house
Thousand island
Diamond Beach
Atuh Beach
Teletubbies Hill
Giri Putri Cave a big cave with 4 existing Hindu temples inside.
ITINERARY:
6:30 AM pick up at the hotel to Sanur harbor (pick up area: Kuta, Seminyak, Canggu, Sanur, Nusa Dua and Ubud)
7:15 AM Arrive at the Sanur harbor and check in
7:30 AM Boat departure to Nusa Penida
8:10 AM arrive at Br. Nyuh harbor Nusa Penida, welcomed by our driver at the port, he hold a signage with your name printed to recognize
From harbor will visit the sport that you chose West coast line spot or East coast line spot
4:00 PM arrive at the port after a full day trip, ticket check-in and wait a while for the boat depart
4:30 PM boat leave to Bali
5:10 arrive at Sanur harbor and transfer to the Hotel
PRICE (SHARING TRANSPORT):
PRICE (PRIVATE TRANSPORT):
For 2 PAX IDR 850K per person
For 3 PAX IDR 720K per person
For 4 PAX IDR 640K per person
For 5 PAX IDR 590K per person
INCLUDE
Pick up service from hotel to Harbor
Drop off service from harbor to hotel
Return transfer Fast Boat
Private transport in Nusa Penida
English speaking driver
Mineral water
All entry ticket
Local government retribution fee
Need to bring:
Towel
Short pants
Shoes or slippers
Sunblock cream
For anyone would like to combine island tour and snorkeling there are optionals you can chose with additional cost:
I. Snorkeling in 3 points : Manta Bay, Gamat, Wall. Price IDR. 400K per persons
II. Snorkeling in 3 Points: Crystal Bay, Gamat, Wall. Price IDR. 300K per person
Include on this activity: Snorkeling equipment, guide and boat.
Minimum order 2 persons
Note: if you take snorkeling so then you cut the time for island tour, you may skip 1 or 2 spot, but most of our guest can get all places if you follow the driver and captain guidance.
WITH HONESTLY I SHOULD TELING YOU ABOUT THIS TRIP:
Only Van with maximum 5 person passenger operate, street is narrow, part of street is bumpy.
High season may traffic will be slow at west coast line .
The trip to Nusa Penida is new trip, our government is not ready to accommodate all public facilities yet, small restaurant available, the public facilities is not complete like toilet.
We are Bali Custom Tour is only helping you to organize your holiday and focusing to our service.
Most visitor said "it worth"
PAYMENT
By Cash: pay to driver in cash on the end of trip or
By Online: The paypal invoice will send by email and there is 4.5% surcharge for paypal transaction fee
CANCELATION
Free cancellation fee 48 hours prior departure, cancel made within 48 hours will be collected 50% from the total price.
VIDEO


WEST COAST LINE SPOT GALLERY: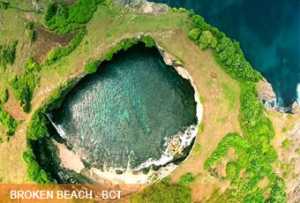 EAST COAST LINE SPOT GALLERY: